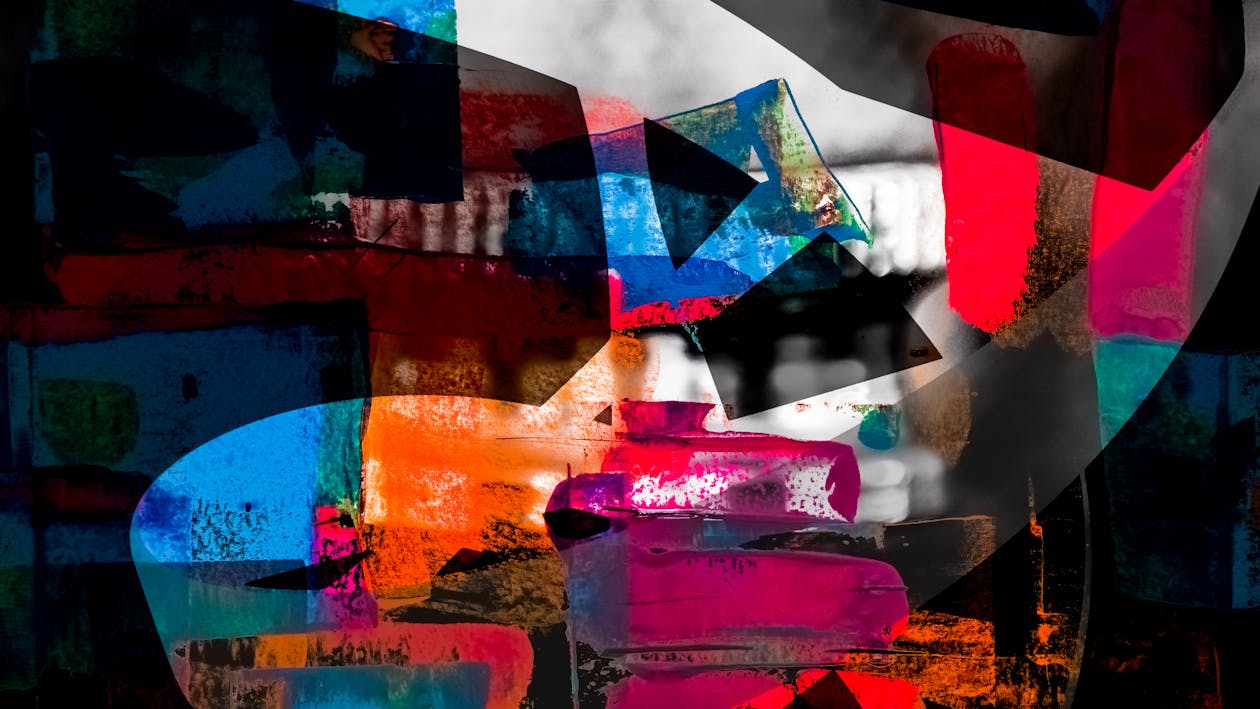 Icenic queen of fearsome deeds
or fabled king of graffiti.
A sword and spear to slay the foe,
or satire sprayed by cool Samo.
One sought freedom from oppression,
one sought freedom of expression.
Crowns are there to be followed,
worn to be seen.
Whimsygizmo at d'Verse Poets (https://dversepoets.com/) has posted this week's quadrille challenge, to write a poem of exactly 44 words including the word 'crown'. I am rather late to the party, and became totally distracted reading about Boudica (Iceni queen who led a revolt against the Romans in Britain approx 60/61 AD) and the American graffiti artist Jean-Michel Basquiat (who used the symbol of a crown extensively in his work). And the art which accompanies this quadrille is a bit random, but quite honestly I couldn't find anything which fitted, so I opted for colourful abstract!